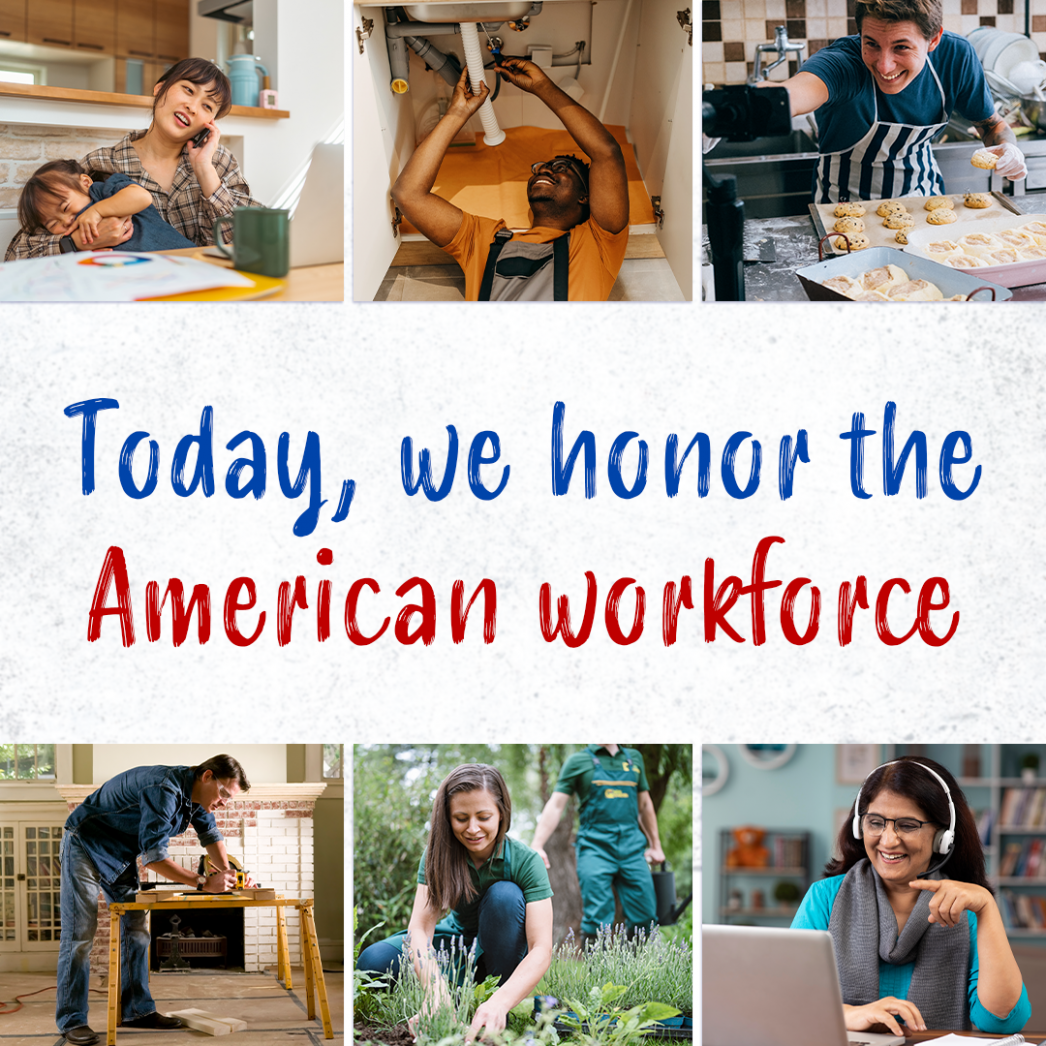 Wishing you a happy and safe Labor Day.
353 MONTELLUNA DR, NORTH VENICE, FL 34275
This gorgeous property that is located in the sought-after Venetian Golf and River Club community is now pending.

Experience excellence when buying/selling your property with:
Sue Carroll
REALTOR®
📞941-962-7737
📧[email protected]
🌐 beyondrealtyfl.com
353 MONTELLUNA DR, NORTH VENICE, FL 34275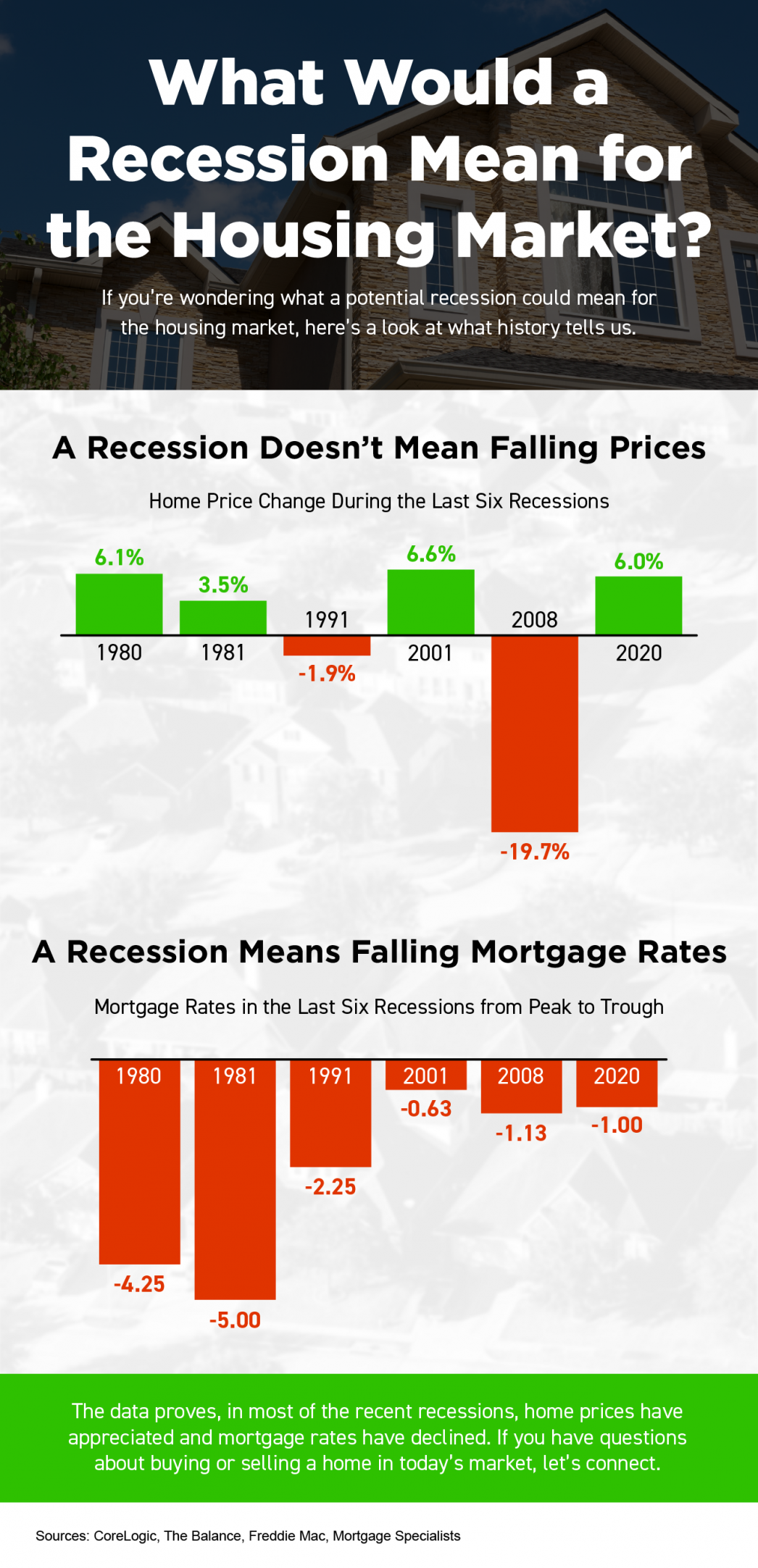 Some Highlights
If you're wondering what a potential recession could mean for the housing market, here's what history tells us.
In four of the last six recessions, home prices actually appreciated, only falling during the early 90s and the housing crash in 2008. Mortgage rates, though, declined during each of the previous recessions.
If you have questions about buying or selling a home in today's market, let's connect.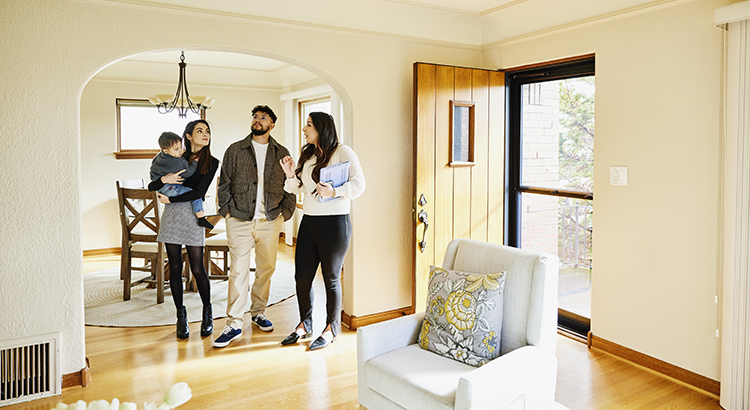 If you're thinking about buying a home, you likely have a lot of factors on your mind. You're weighing your own needs against higher mortgage rates, today's home prices, and more to try to decide if you want to jump into the market. While some buyers may wait things out, there's a reason serious buyers are making moves right now, and that's the growing number of homes for sale.
So far this year, housing inventory has been increasing and that's making the prospect of finding your dream home less difficult. While there are always reasons you could delay making a big decision, there are also always reasons to consider moving forward. And having a growing number of options for your home search may be exactly what you needed to feel more confident in making a move.
What's Causing Housing Inventory To Grow?
As new data comes out, we're getting an updated picture of why housing supply is increasing so much this year. As Bill McBride, Author of Calculated Risk, explains:
"We are seeing a significant change in inventory, but no pickup in new listings. Most of the increase in inventory so far has been due to softer demand – likely because of higher mortgage rates."
Basically, the inventory growth is primarily from homes staying on the market a bit longer (known as active listings). And that's happening because higher mortgage rates and home prices have helped moderate the peak frenzy of buyer demand.
The graph below uses data from realtor.com to show how much active listings have risen over the past five months as a result (shown in green):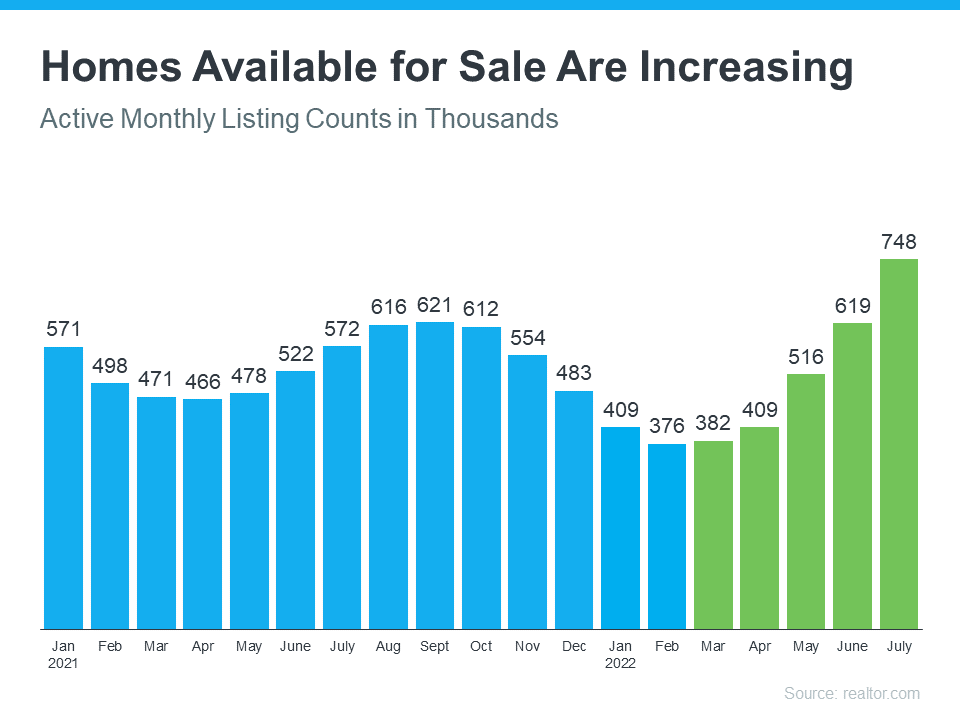 Why This Growth Is Good News for You
Regardless of the source, the increase in available housing supply is good for buyers. More housing supply actively for sale means you have more options as your search for your next home. A recent article from realtor.com explains just how significant the inventory growth has been and why it's good news for your plans to buy:
"Nationally, the inventory of homes actively for sale on a typical day in July increased by 30.7% over the past year, the largest increase in inventory in the data history and higher than last month's growth rate of 18.7% which was itself record-breaking. This amounted to 176,000 more homes actively for sale on a typical day in July compared to the previous year and more choice for buyers who are still looking for a new home."
The growth this year is certainly good news for you, especially if you've had trouble finding a home that meets your needs. If you start your search today, those additional options should make it less difficult to find a home than it would have been over the past two years.
Bottom Line
If you're ready to jump into the market and take advantage of the increasing supply of homes for sale, let's connect today. The opportunity is knocking, will you answer?
The desire to own a home is still strong today. In fact, according to the Census, the U.S. homeownership rate is on the rise. To illustrate the increase, the graph below shows the homeownership rate over the last year: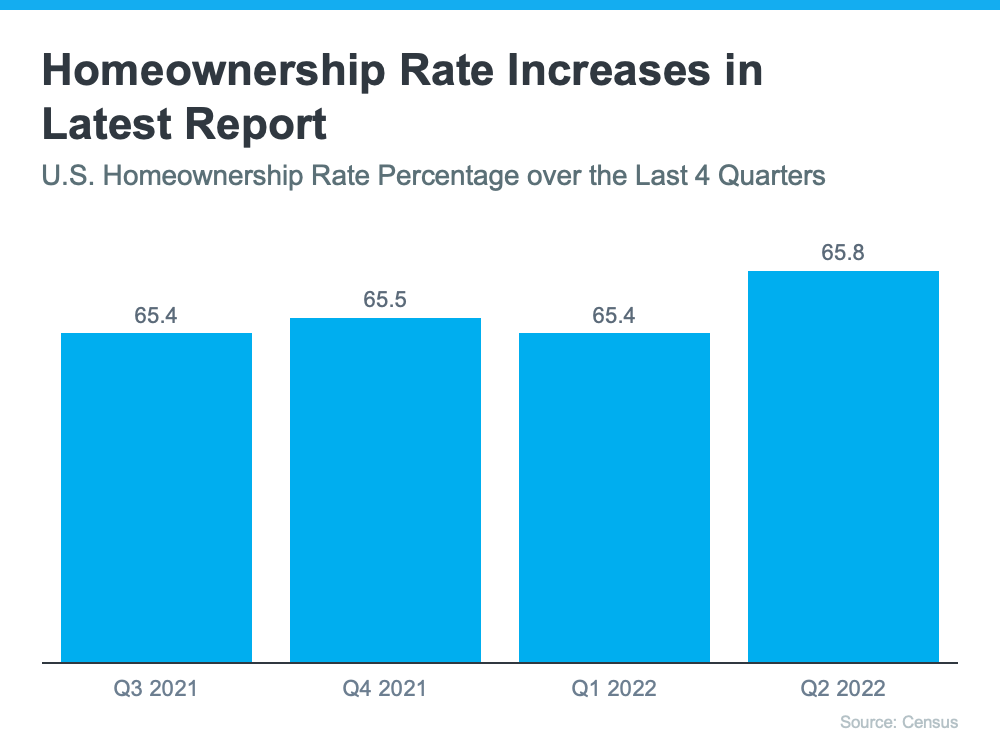 That data shows more than half of the U.S. population live in a home they own, and the percentage is growing with time.
If you're thinking about buying a home this year, here are just a few reasons why so many people see the value of homeownership.
Why Are More People Becoming Homeowners?
There are several benefits to owning your home. A significant one, especially when inflation is high like it is today, is that homeownership can help protect you from rising costs. Lawrence Yun, Chief Economist at the National Association of Realtors (NAR), explains:
"In the 1970s, when inflation was running around 10%, home prices were rising at approximately the same rate. Renters actually have a harder time in inflationary periods, because rents tend to rise along with inflation, whereas mortgage payments stay the same for homeowners with fixed-rate mortgages."
When you buy a home with a fixed-rate mortgage, you can lock in what's likely your biggest monthly expense – your housing payment – for the duration of that loan, often 15-30 years.
That gives you a predictable monthly housing expense that can benefit you in the short term, but you'll also gain equity over time as your home appreciates in value and you make your monthly mortgage payment.
And with that growing equity, your net worth will increase as well. In fact, the latest data from NAR shows the median household net worth of a homeowner is roughly $300,000, while the median net worth of renters is only about $8,000. That means a homeowner's net worth is nearly 40 times that of a renter.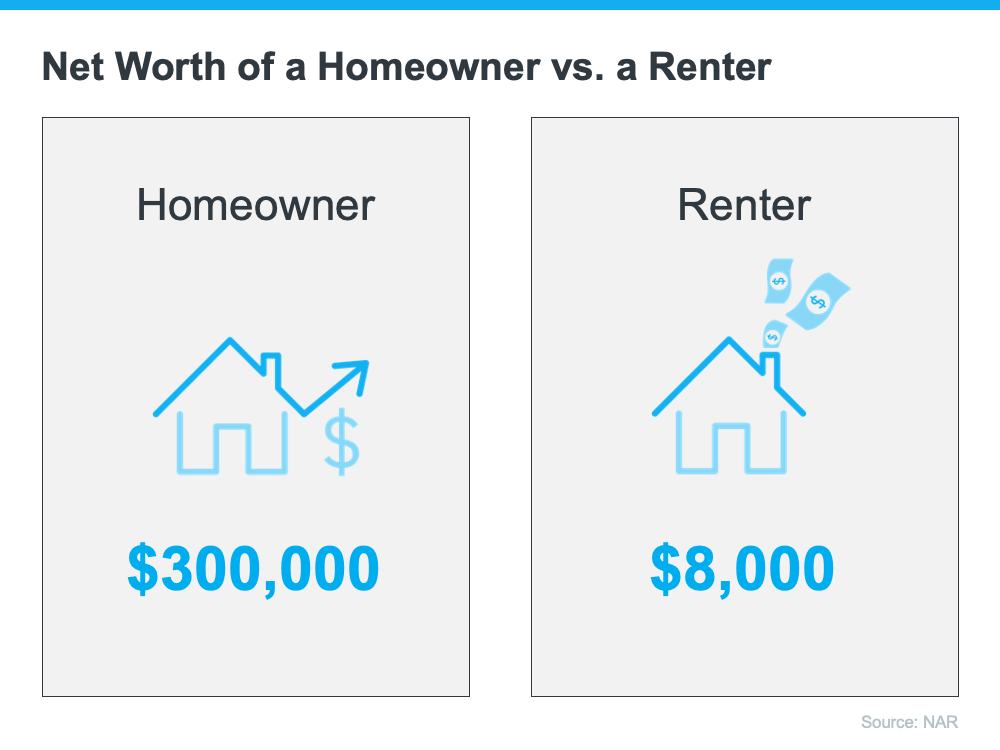 Bottom Line
The U.S. homeownership rate is growing. If you're ready to purchase the home of your dreams, let's connect so you can begin the homebuying process today.
6913 VISTA BELLA DR, BRADENTON, FL 34209
This welcoming home in Mirabella at Village Green sub is now pending.
Experience excellence when buying/selling your property with:
Sue Carroll
REALTOR®
📞941-962-7737
📧[email protected]